The story behind this work.
Now, a museum (LagOmar) and in the early 1970's the house of Omar Sharif, actor. Visiting this house is a must-do when at Lanzarote. The house itself is fully built into rocks and the Volcano. At one of the many patios, this view is one the most beautiful, in my opinion.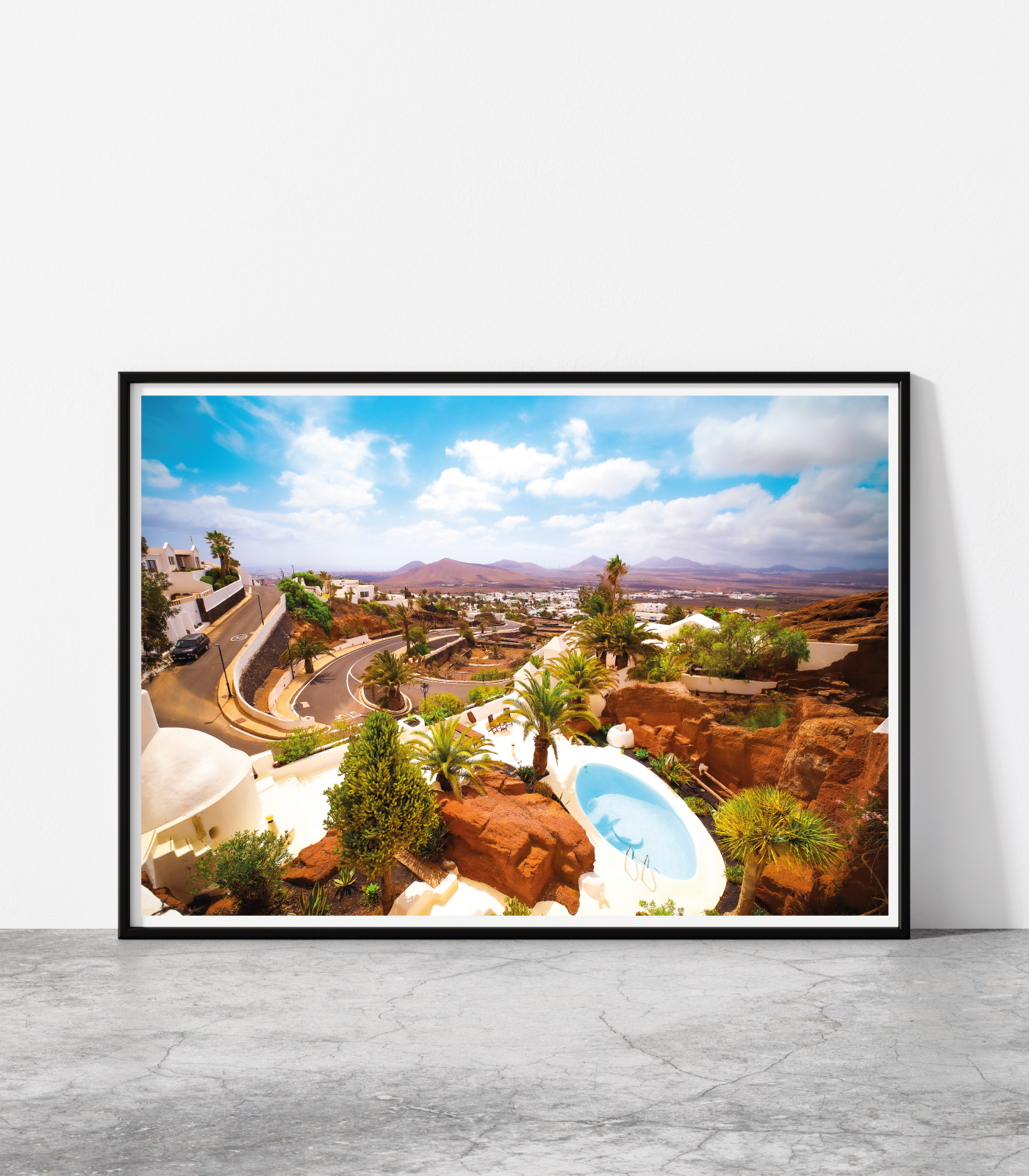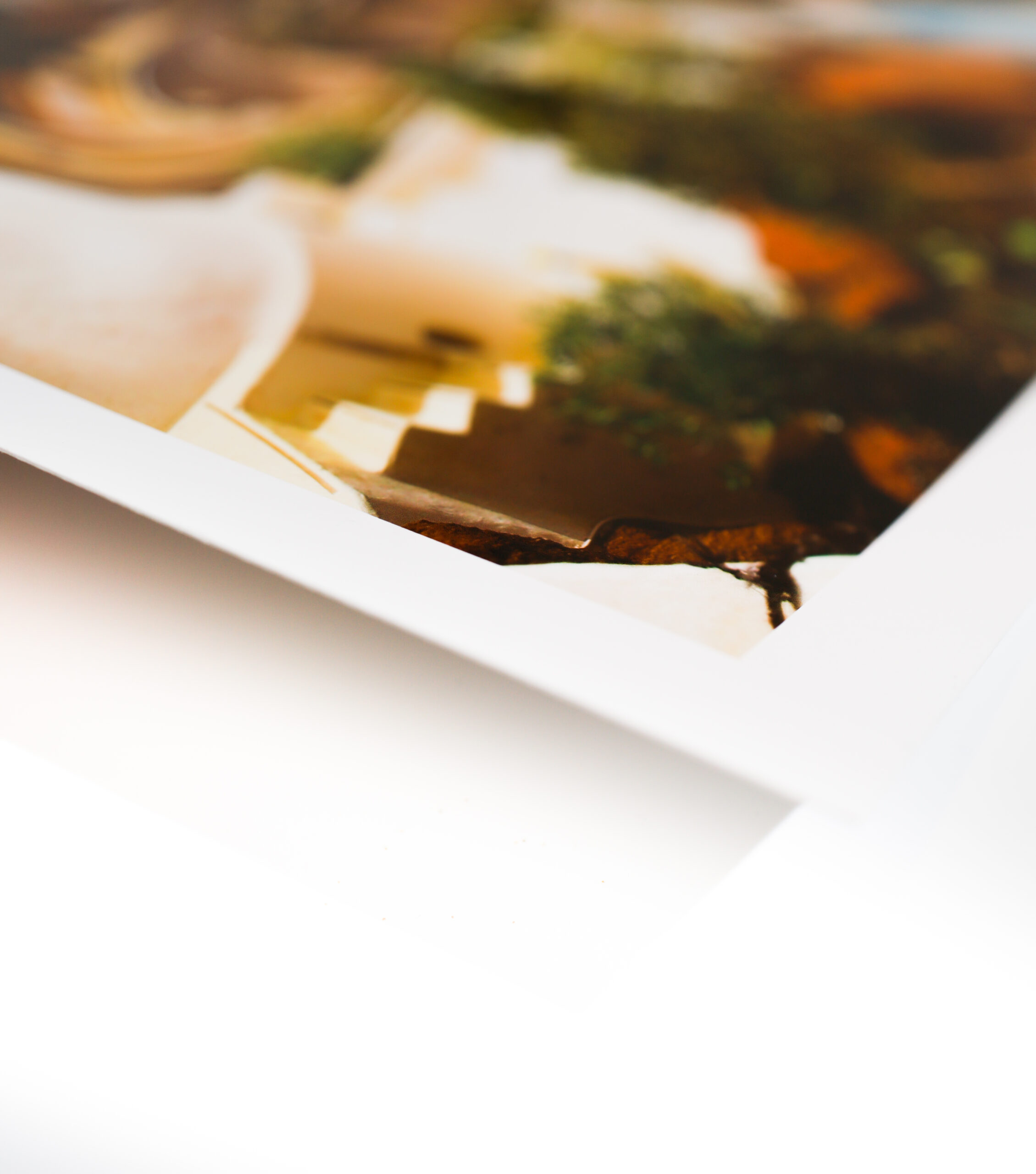 Printed on High-End Quality Paper
This work is printed on High-End Quality Paper. Museum-quality print made on thick and durable soft matte paper. Add a wonderful accent to your room or office with a HQ Art-print.
Be creative with this print.
Select the size of your frame, order this print and frame it yourself. Take notice to measure the frame you have.